About our Company
Petadrones is the leading Cyprus aerial cinematography company. We are passionate about aerial technology and offer creative videography that exceeds our client's expectations. We provide creative shots for movies and commercials with the use of drones. We cater to clients worldwide and have many clients based in Cyprus Europe.
We have footage featured in films worldwide with over nine years of aerial cinematography experience. We believe in providing our clients with the best videos and advanced car tracking shots for their projects.
We have extensive aerial cinematography and videography knowledge, offering the best drone shots around. We cater to a wide range of clients from advertising agencies to car companies. Our aerial cinematographers have extensive aerial videography experience in many different fields, including film, television, commercials, and travel/documentary.

Our mission is to offer the highest quality creative aerial cinematography that exceeds our client's expectations. We are passionate about pushing boundaries to get the best shots, which is why we invest in top aerial equipment at all times.
Petadrones vision is of a future that has aerial cinematography at its heart. A lot where aerial footage from drones is commonplace and drone technology are adapted to enhance our lives daily.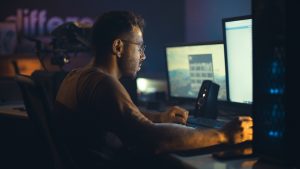 Experience new heights with advanced aerial cinematography
Petadrones has a proven track record of providing high-quality aerial cinematography in the industry for over nine years. 
Our Aerial Cinematography is a flexible and powerful camera solution with an extensive range of high-quality drones. We provide aerial cinematography solutions for the film industry and advertising worldwide, with many of our clients based in Cyprus, Europe.
We fuel storytelling like never before
Aerial cinematography offers new perspectives on traditional storytelling. We are dedicated to providing the best shots to our clients. Our aerial cinematographers have a passion for creating new angles on conventional narratives to fuel futuristic storytelling. We take aerial cinematography flights with the latest drones and camera equipment, offering the highest quality filming.
Full-service aerial cinematography
Petadrones offers international clients full-service drone packages, including aerial cinematography and advanced car tracking shots, footage editing, photography, and videography. We provide aerial cinematography for a range of clients, including high-end companies and advertising agencies.
We work with our clients to plan shots that achieve their goal, covering large car fleets across an island or aerial tracking shots on film sets.
Allow us to transport you with our aerial cinematography.
Our aerial cinematographers fly with the best equipment in the industry, offering high-quality footage. Petadrones works with drones, including aerial camera gimbals for professional stills and shooting 4K video at 30fps. Whether our clients require aerial footage or tracking shots, we can help to bring their vision to life.
Petadrones continuously invests in the latest aerial technology to deliver exceptional cinematography for all our clients. Trust us with your needs, and let us take you on a journey through the skies.
Aerial Cinematography that turns heads
Our aerial cinematography team has extensive experience in aerial videography, offering clients the most creative shots on the market. We constantly push boundaries with our technology to provide amazing videos for your projects.